It's been a while since I last posted, pretty much as I'm terrible at sticking to a schedule and I've been very distracted by other things. (Mainly writing stuff for the website Squidoo! It's actually very fulfilling writing for Squidoo and it is actually bringing in a tiny amount of income at the moment so hurrah!)
Anyway, since I posted last month about my newest character Elliot, he's actually become quite popular.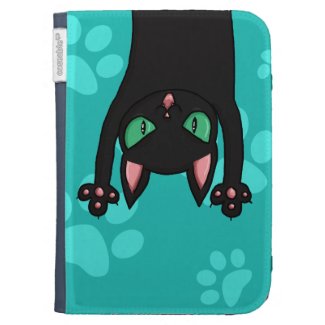 I've sold a fair few items featuring his lovely sour face so far, so I'm
definitely
going to be drawing him more often! I don't know if it is because he is a black cat and because it's almost Halloween, or just because he's cute and people love cats. I guess time will tell!
Today I have another character to add to the mix. She's called Sophie and she's a very cutesy Pegasus Unicorn, or a winged Unicorn or Pegicorn, or whatever what ever you want to call them. I only gave her wings so she could fly through pretty backgrounds and because wings are cool.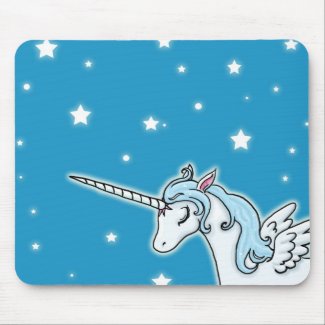 Blue and white Pegasus Unicorn Mousepads
by
MuffinPuffART
Create your own
customizable mouse pads
online at Zazzle.
I have so many other characters that I need to add to Zazzle, including Chianne the flying Pig, Adam the Peacock, Sandiago the Pink scarf wearing Kiwi, and Mihearty the Pirate cat.
I however, I first need to draw them!
The trouble is it's almost Christmas, so I've got to turn my efforts onto Christmas themed designs. So it may be a long while before they make it to Zazzle. Oh well!