The Forest of Cute is another store I run on Zazzle. I had originally intended it to be where I kept all my simple cute animal designs.
I filled it up with a few different designs and then proceeded to go back to working on MuffinPuffART!
It's become clear over the years that The Forest of Cute may as well be called "That one place with the flying pig design."
Literately all I sell at the Forest of Cute is items featuring the same pig design.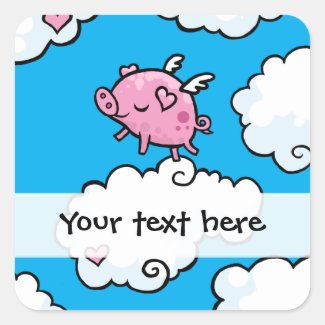 Flying pig dances on clouds customisable sticker
by
TheForestofCute
Make
custom stickers
with zazzle
I'm not complaining at all as it is one of my best sellers! It just makes me chuckle that I only seem to sell that design from the Forest of Cute.
In fact this mug: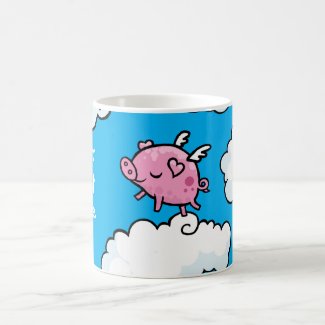 Flying pig dances on clouds customisable mug
by
TheForestofCute
Browse
Pigs may fly Mugs
Is my second BEST selling design out of all my stores combined.
Part of me wonders if I should just sit and draw more of the little pig for stuff.